See what some of our customers had to say about our support and service. Customer service shouldn't just be a department, it should be the entire company. We at Gracan feel that Instead of focusing on the competition, We focus on our customer.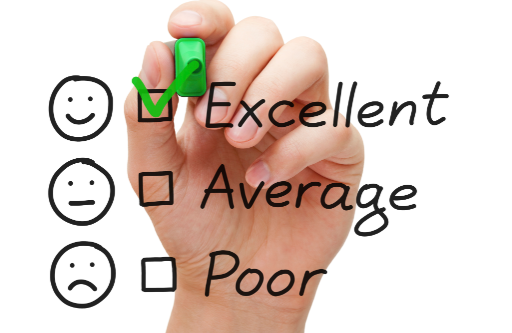 "The service at Gracan was excellent. They deliver on time and the Meeshal is excellent at his job. The delivery guys were professional and very helpful.
Thank you guys for an excellent and well done job."
"Gracan office supplies have been providing us with excellent service, we have never had any complain ever since we started doing business with them. The Sales Specialist who normally assist us, Meeshal Singh is the best, he always supply us with quotations very speedily and the goods that they supply is quality and also reasonable in price.
We had never had a reason to complain and we are still looking forward to doing business with Gracan in the whole future."
"Gracan has been an integral part of our national VoIP role out. The after sales service has been exceptional and we hope for many more years of great service from them."
"Our business has been dealing with Gracan for around 8 years and during this time we have fitted their systems in all of our branches in KZN. As 100% of our business is reliant on our telephone system we place allot of focus on partnering with a supplier that is not only professional but understands our business needs for a fast response time. I can personally recommend Gracan to any organization as the dedication to great customer service is shared among all of their staff all the way down to a technician level"
"We have switchboards in all 3 of our schools and a Time & Attendance system in the main School. The savings and convenience of being able to transfer the calls from school to school has been wonderful. Thank you Team Gracan for always going that extra mile."
"We have been dealing with Gracan communications for over 10 years now. It has been an absolute pleasure working with the Gracan team – Always available – always efficient – always professional."
"International Food Group (Pty) Ltd were in need of a voice communication solution that was cost-effective and in line with the latest generation technology. 
The company set out on a tender process to obtain a suitable partner. Gracan came in with the most competitive total cost of ownership (TCO) solution that allowed our field staff and Executive Director's the ability to access our internal communication network remotely using a secure system. 
From project design to implementation, Bradley and Nicola ensured the process was seamless. We will certainly recommend Gracan Communications."
"This letter serves that we invited Gracan Office Supplies on several occasions to do quotations on stationery, printer toners, printer drums, office furniture etc.
They have got more than three (3) purchase orders from us because of their reasonable prices as well as the quality of the products they sell. They deliver on time and we have never complained about their service. They render us the best service and we hoping that they will keep such good record with us."
"I am very happy with your service. Meeshal is the person you can rely on he makes follow ups on your delivery. I really appreciate him."
'We would like to thank Gracan for the professional and efficient manner in which we receive our orders. The pricing is also very competitive. We look forward to building upon this relationship."
"Gracan Communications has provided for all Hulamin Container's telecommunication
needs since 2005. They are reliable and efficient, and their professionalism and service
has always been of a superior standard, making them a pleasure to deal with. Gracan
Communications definitely comes highly recommended."
"A very respective company with a bunch of excellent and wonderful staff. Well organized, efficient and best on prices"
'We at Mainstream Refrigeration Natal cc would like to show our appreciation to Gracan Communications for their splendid service to our company. After having endless problems with Telkom and having no telephone lines for 2 months, which was dreadful as we are a service company, we moved over to Gracan Communications. Within 1 week we were back online and the service offered by Gracan was outstanding. We did not even have to cancel our old system with Telkom as Gracan did all of this on our behalf with mimimal fuss.
Thank you Gracan staff for your superb service."
" Gracan has the Best Prices, Services and Quality Products"